Homecoming Parade Thursday, October 15th @ 6:30 PM. The Parade will follow the Hart Days Parade route. Homecoming pep rally will be Friday, October 16th @ 3:15 PM. The pep rally will be held outside between the High School and the Elementary buildings. Everyone come out and support the Longhorns!

Please be aware that the scheduled Junior High football game for Thursday, September 24th, against Whitharral has been cancelled. There will be no game and tickets will not be sold.


Tickets for Friday night's football game against Springlake-Earth will go on sale for parents of varsity football players and cheerleaders, Tuesday, September 1, from 7:00 to 8:00 p.m. at the football field ticket booth. Parents may purchase 4 tickets per family. Any and all remaining tickets will go on sale to the public starting Wednesday morning at 8:00 a.m. in the administration office. Prices for tickets are $3.00 for adults and $2.00 for students. If you have any questions please contact the high school office, 806-938-2141, ext. 2050.

Hey Longhorn family! The football game planned for this upcoming Friday, August 28th, against the Valley Patriots, has been CANCELED. Please be sure to tell anyone you know that the Longhorns will not be traveling to Valley High School this Friday to play.

We have extra 2019-2020 yearbooks! Call the school and let the HS office know that you want one. $40

Hey Longhorn family! Tomorrow the Longhorns will be having a football scrimmage against the Wilson Mustangs at 5:30 PM. While we want our team to have all the support possible, please remember that we have restricted the quantity of people allowed into each game. So, a ticket is required to enter—and a face mask, too! Go Longhorns!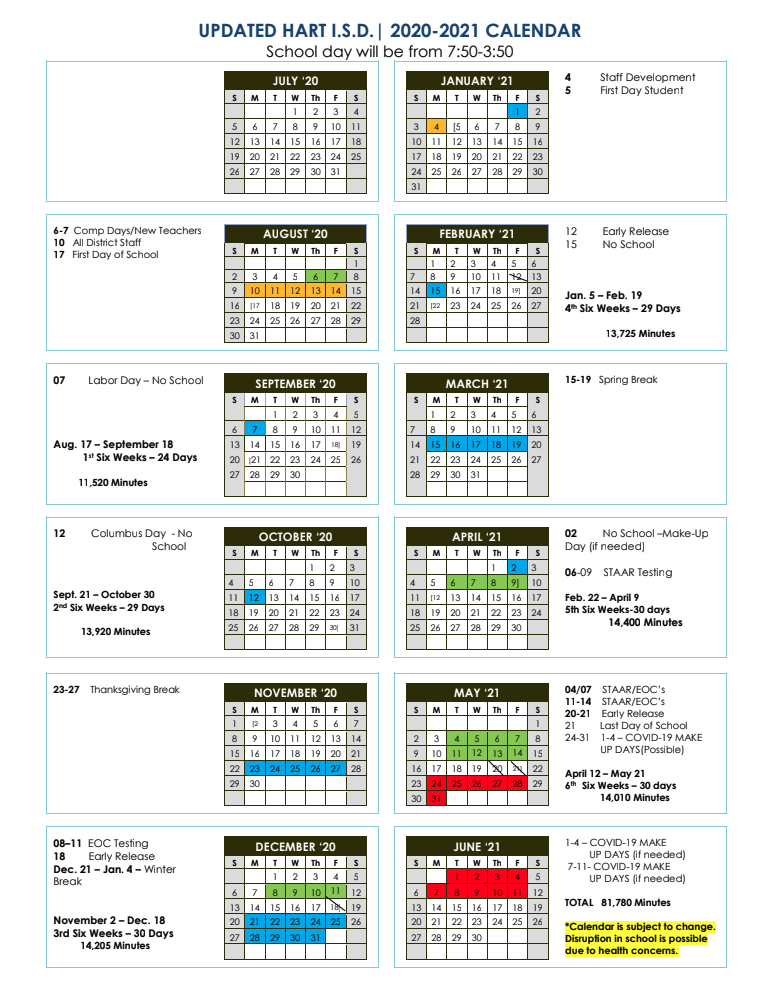 Mission : To have students view education as a lifelong endeavor. Vision : To prepare students to make positive choices to meet the challenges before them.